The beloved Helsinki Christmas Market returns to Senate Square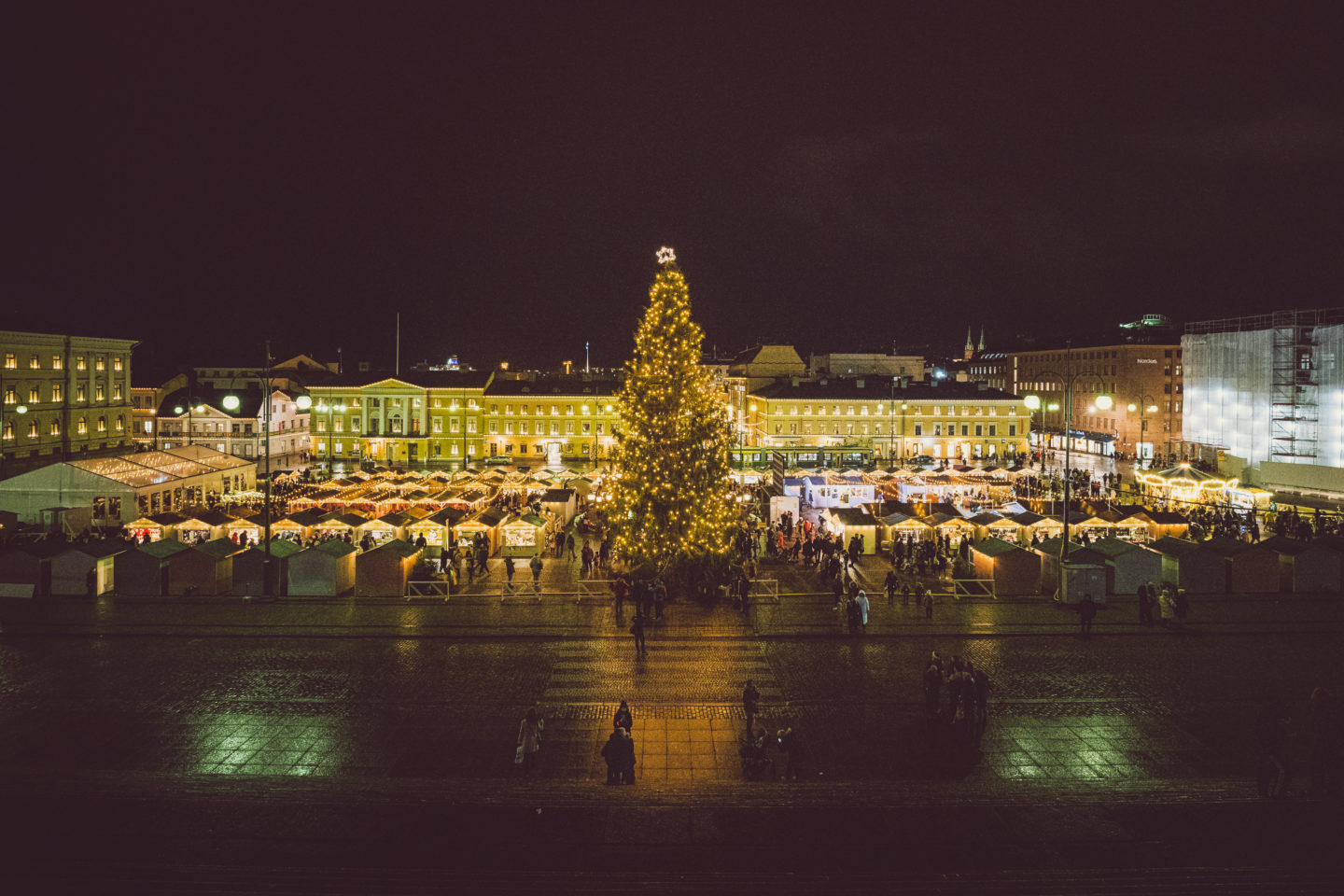 After these exceptional years, Helsinki Christmas Market is returning to Senate Square on 1 December. This year's event will have a record number of producers of Christmas delicacies as well as cafe and restaurant operators in addition to numerous gift vendors.
Organised since the mid-1990s, Helsinki Christmas Market is the most traditional outdoor Christmas market in Helsinki. This year's Helsinki Christmas Market brings together nearly 90 artisans and small producers as well as over 20 vendors of delicacies and cafe and restaurant operators. As per audience and vendor wishes, the event returns to Senate Square after the exceptional circumstances of COVID-19 and the lighting renovations on Senate Square. The Market begins on 1 December and ends on 22 December.
Themed gift alleys divide the event area according to what the vendors provide
This year, the market area will be divided into gift alleys according to what the vendors provide. Delicacies and food products will be located in their own alley, with other gift and artisan products grouped by different themes. This makes it easier for market visitors to see what is on sale.
As with previous years, the vendors at the market are small producers and local vendors of responsible goods. There are both new and returning vendors. You can find, for example, Finnish fish delicacies, honey and mustards for the Christmas table. Fill your gift bag with handmade sweets, jewellery and natural cosmetics as well as wool socks, hats and other warm things.
Christmas taste experiences and activities for the whole family
The delicacy and food courts built in the market area provide an atmospheric setting to enjoy your Christmas treats and relax for a moment. The Helsinki Christmas Market restaurants serve organic and local food as well as vegetarian and vegan dishes – with takeaway being an option as well. In addition to familiar vendors, the selection includes a lot of new things, for example, Portaanperä's non-alcoholic sparkling strawberry wines and Vallilan Lörtsy's traditional lörtsys with a Helsinki twist.
Families with children can enjoy a free ride on the traditional wooden horse carousel provided by Tivoli Sariola at the heart of the Christmas Market. The market's warm-hearted Christmas decorations and atmosphere create experiences for the whole family. The supplementary programme for the market will be announced later.
Responsible Christmas spirit
The vendors and restaurants at Helsinki Christmas Market have been selected with an emphasis on responsible production and operation. The market provides a sustainable alternative to mass-produced gift and decoration goods.
When selecting this year's vendors, special attention has been paid to social responsibility. Present at the market will be, for example, Omenasieppari <3 Kåska glögg bar that employs people in need of special support and strives to decrease loneliness through impact work.
The event's environmental impacts are assessed using the EcoCompass certificate. The restaurants at the market will only use biodegradable dishes, and attention will be paid to minimising and sorting the waste. Renewable energy is used to heat vendor stalls and power the carousel.
Helsinki Christmas Market is open at Senate Square from 1 December to 22 December 2022 Mon–Thu and Sun at 11 a.m. – 7 p.m. and Fri–Sat at 11 a.m. – 8 p.m. The Senate Square will be the final destination for the students' Independence Day procession on 6 December and initial meeting point for the Saint Lucia's Day procession on 13 December. Admission to the Market is free.