Helsinki Christmas Market to bring more than 100 small producers, artisans and food traders to the city's most beautiful Christmas market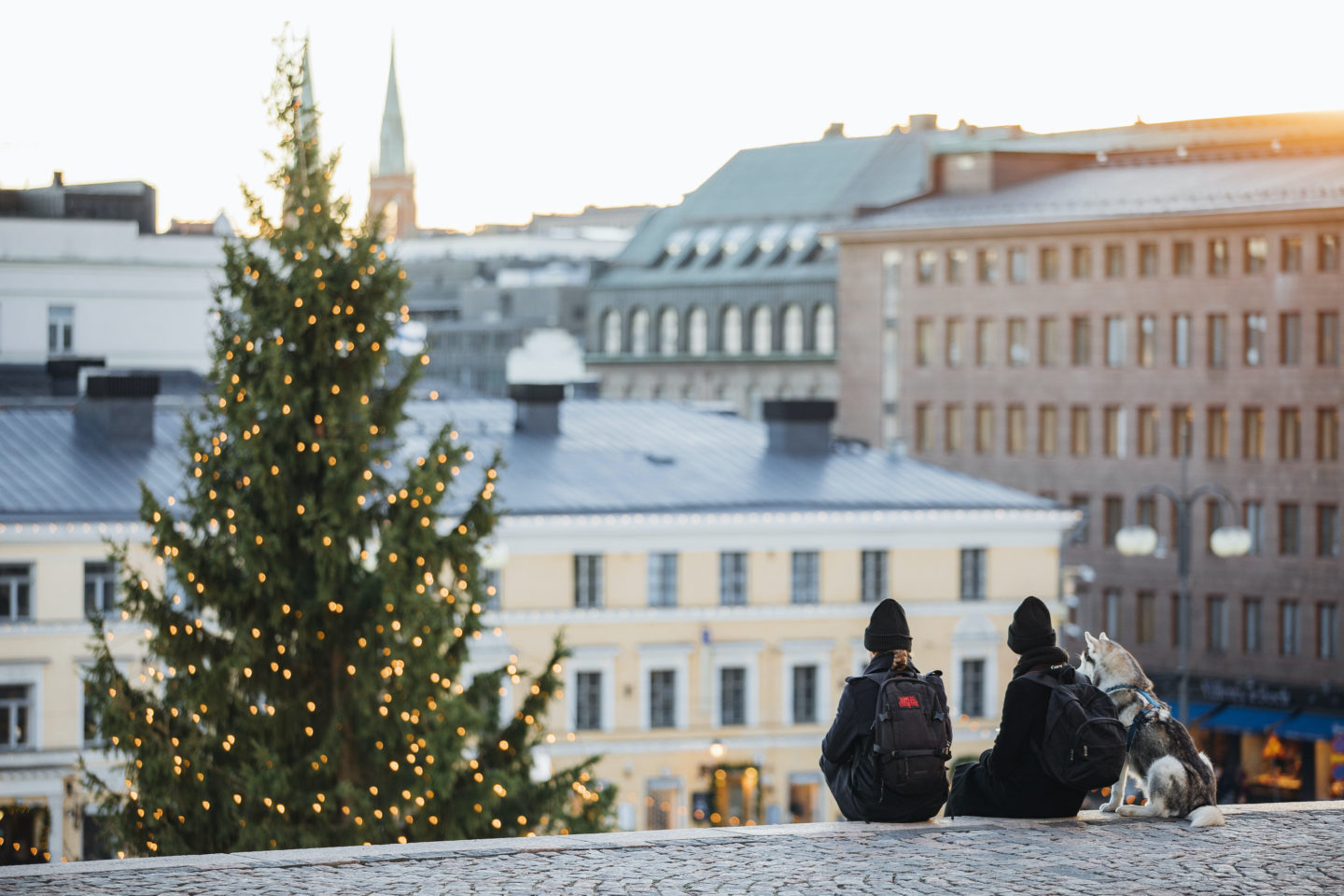 The traditional Christmas Market will be held again on Senate Square from 5 to 22 December. Various arrangements are in place to ensure the event's sustainability and Covid safety.
Helsinki Christmas Market, the city's oldest and most beautiful open-air Christmas market, brings together 93 Finnish artisans and small producers as well as 15 restaurants and cafés on Senate Square in the heart of the city. It's a great place for Christmas shopping, and the festive atmosphere is highlighted with a traditional horse carousel and seasonal food and drinks to keep shoppers warm that are also available to take away. Due to the pandemic, there will be no side programme at the Market this year.
Finnish gifts and seasonal food and drink for every taste
The vendors and food traders at the Market have been carefully selected on the basis of their responsible production and operating practices, and guests will find sustainable alternatives to mass-produced gifts and decorative objects at the Market. There will be both new and familiar stall-holders at the event.
The vendors are mainly small and local companies, and the range of products includes a variety of artisan cheeses, fish products, jams, mustards and a wealth of other products suitable for the Christmas table. It's easy to find the perfect gift from among the handmade sweets, natural cosmetics, jewellery and accessories made from recycled materials, as well as woollen socks, beanies and other handmade products on offer.
Food and drinks can be enjoyed in the outdoor restaurant and café areas. In addition to organic and local food, there will also be vegetarian and vegan alternatives, and portions will also be available to take away. Some of the restaurants treating guests with their festive food and hot drinks are familiar from the Senate Square summer terrace, such as Runar& Version, Blinis & Bubbles by Valkoinen Sali and Restaurant Muru, with its truffle-based menu, as well as Restaurant Skörd, which only uses Finnish ingredients, and Nolla, which generates zero waste.
Safe and sustainable Christmas atmosphere
Special attention will be paid to safe operations at the Market. The market area on Senate Square has been designed to be even more spacious to make it easier to observe social distancing, and there will be no side programme that would create momentary spikes in visitor numbers. It is hoped that guests will take full advantage of the Market's long opening hours and, if possible, arrive at the quietest times, for example on weekdays. The stalls will be protected by plexiglass screens, and guests are advised to wear masks. In addition to an enhanced cleaning programme, hand sanitiser will be freely available and there will be hand washing facilities.
Helsinki Christmas Market is a responsible Christmas event, and its environmental impact is assessed using the Ecocompass standards. The restaurants at the Market only use biodegradable dishes, and the Market aims to minimise the amount of waste generated, which is then recycled. Renewable energy keeps the stalls warm and the carousel merrily going round. The Market and its partners and also involved in charity. For example, the proceeds from Fazer Aito Puurotupa's vegan porridge sale will be donated to climate work.