Helsinki Christmas Market brings festive cheer to Market Square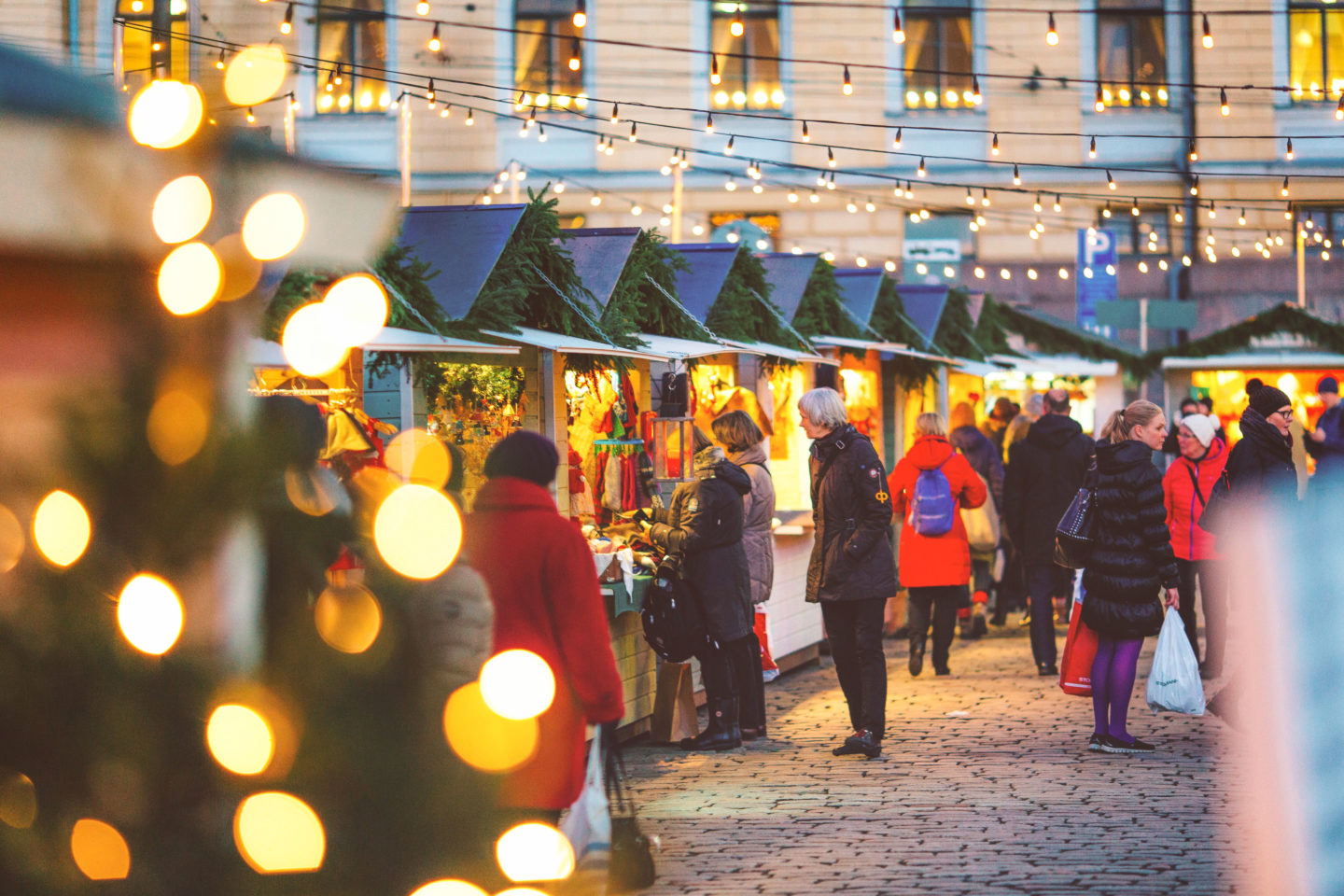 Helsinki Christmas Market is re-locating to the city's Market Square for this year's event. From 27 November onwards, around 100 small and independent artisans, crafters and food vendors will be lining up at the market and by the iconic Havis Amanda statue nearby.
Helsinki's traditional outdoor Christmas market is set to bring together around 100 carefully selected artists, makers and small businesses, along with 11 cafes and other food outlets. Due to the works currently underway to refurbish the lighting at Senate Square, the Christmas market will temporarily re-locate to the seafront site for this year's event. The market will also extend to the old Flower Market, home to the city's famous and well-loved Havis Amanda statue.
The 2021 Helsinki Christmas Market is set to launch on 27 November along with the annual Aleksanterinkatu Christmas Street event. The Christmas market will run until 22 December, which means visitors have almost a full month to explore the wide variety of high-quality Finnish crafts, gifts and foods on offer.
Finnish gifts, food and drink for all tastes
Vendors taking part at Helsinki Christmas Market are small, local producers committed to sustainable practices. Visitors will have the opportunity to pick up delicious fish, jams, mustards and other seasonal delicacies. Shoppers looking for gift ideas will be spoilt for choice, too, with handmade sweets, jewellery and natural cosmetics as well woolly socks, hats and other warm and cosy items on offer.
The market's food offering will have an emphasis on organic and locally produced fare. There will be plenty of vegetarian and vegan choices, and many dishes will be available to take away too. The vendors include cocktail makers Runar, who will be mixing up home-made glögg drinks in a variety of exciting flavours, Helsinki's summer outdoor restaurant smash hit Baobao, serving Taiwanese bao buns with a seasonal twist, Haapasalon Hatsapuri offering cheese-filled khachapuris and zero-waste restaurant Nolla.
Fun for families: classic carousel and Christmas mystery
Families will love the traditional carousel at the heart of the Christmas market, and younger visitors will also enjoy the new Christmas Mystery mobile game, aimed at children aged 5 to 10. Available through the Helsinki Christmas Market website, it offers players a fun and exciting introduction to Helsinki's historic centre and the history and traditions of the Christmas market. Based around the Market Square, the mobile game has been developed in collaboration with Helsinki City Museum. Both the carousel and the Christmas Mystery game are free for children to enjoy.
Enjoy the magic of Christmas – the safe and sustainable way
Helsinki Christmas Market is committed to sustainability across all areas. Environmental impacts are monitored using the Ecocompass certificate, while the restaurants use only biodegradable dishes, waste is minimised and sorted wherever possible, and the stalls and carousel are powered with energy from renewable sources.
Importantly, particular care will again be taken to ensure Covid safety. The market's layout has been designed with social distancing in mind, and the extensive opening times will allow visitors to avoid peak hours. Enhanced cleaning and hygiene measures will also be in place throughout.
Helsinki Christmas Market will be held on the Market Square from 27 November to 22 December 2021.The opening hours will be Monday to Thursday, 11:00–19:00 and Friday to Sunday, 10:00–20:00. Independence Day opening hours 11:00–16:00. Free admission.