Helsinki Christmas Market attracted nearly 150,000 visitors during the first week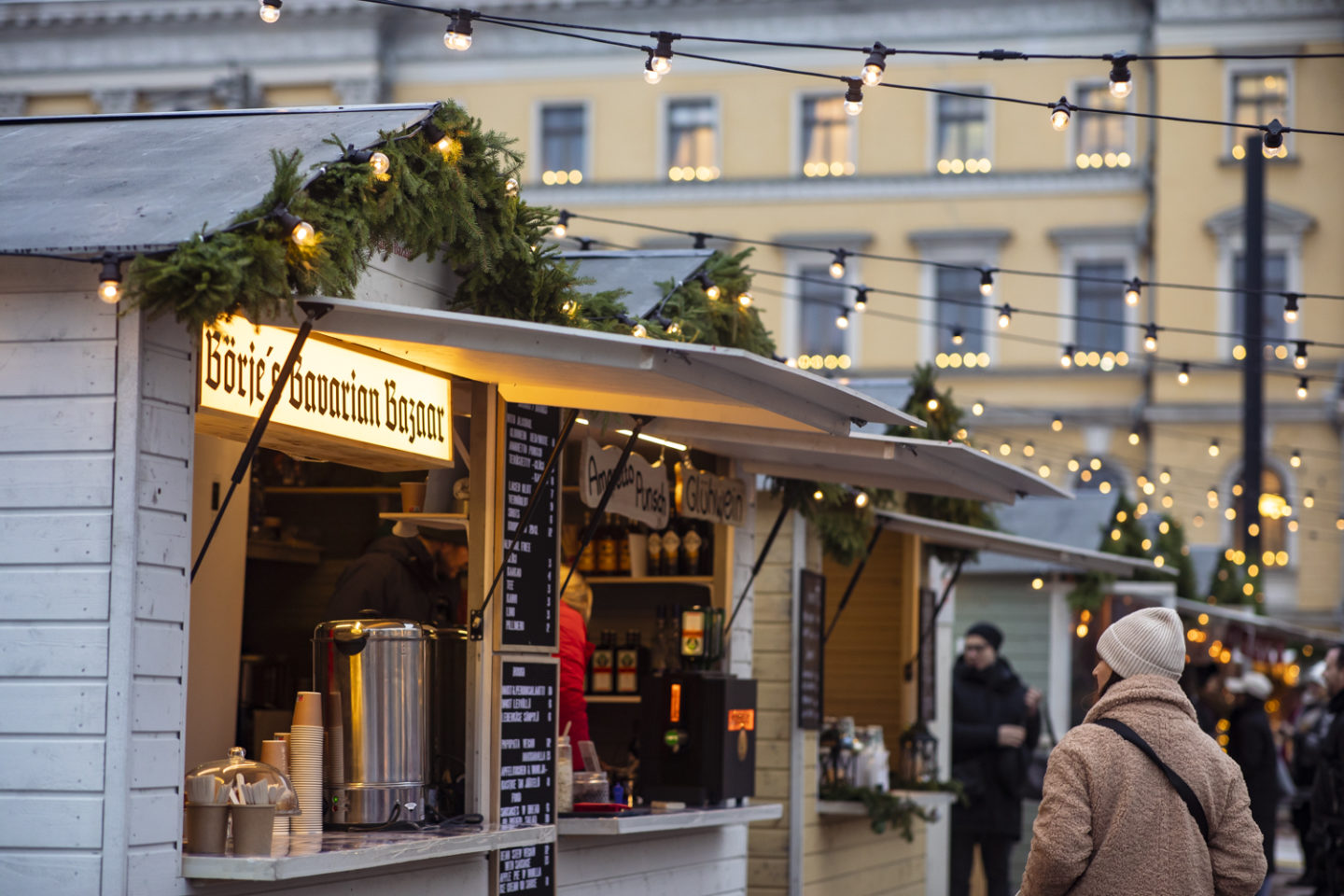 The start of the Christmas-time atmosphere at Senate Square has been a great success, exceeding the event organiser's expectations. Nearly 150,000 people visited the Market during the first week. Helsinki Christmas Market is open every day until Thursday, 22 December. The Ukrainian Association is present at the Market until 15 December.

Having returned to Senate Square after two exceptional years, Helsinki Christmas Market wildly exceeded expected visitor numbers during the first week. The opening weekend alone (Thu 1–Sun 4 Dec) gathered over 90,000 visitors. The event lasts a total of three weeks and is expected to attract over 350,000 visitors with its Christmas atmosphere, programme and high-quality product and food selection.

This year's Helsinki Christmas Market brings together over 100 artisans and small producers to sell their responsibly-produced gift and food products. Some stalls are reserved for vendors that change weekly, so there will be something new to find each week. The Ukrainian Association in Finland is present at the Christmas Market until 15 December, selling handicrafts and souvenirs by Ukrainian producers and offering the possibility to meet artisans who have fled the war to Finland. Products with Ukrainian symbols are also on sale. The profits are used to collect money for humanitarian aid in Ukraine.

"We have come to Helsinki Christmas Market to sell traditional Ukrainian products made in Finland. We want to use the profits to help our homeland, which has suffered under this crisis for the past nine months," explain small entrepreneurs Oksana Mykhailuniv and Petro Veretilnyk.

This year's market has been divided into themed gift alleys and two yards selling food products and delicacies that can also be enjoyed on location. The top product in food and beverages every year is rice porridge, a Christmas classic. Pop up Cafe Mama Nikolas has already sold over 1,000 servings of porridge during the first market week and expectations for this year's sales are high.

The smallest members of the family have enjoyed treats as well as the traditional horse carousel that serves as the heart of the Christmas Market. Nearly 14,000 children and adults have already ridden on the carousel.
Helsinki Christmas Market is open at Senate Square until 22 December 2022 Mon–Thu and Sun 11 a.m. – 7 p.m. and Fri–Sat 11 a.m. – 8 p.m. The Senate Square is the initial meeting point for the Saint Lucy's Day procession on 13 December. Admission to the Market is free.