Helsinki Christmas Market thanks vendors, performers and visitors – Christmas Market reaches more than 350,000 visitors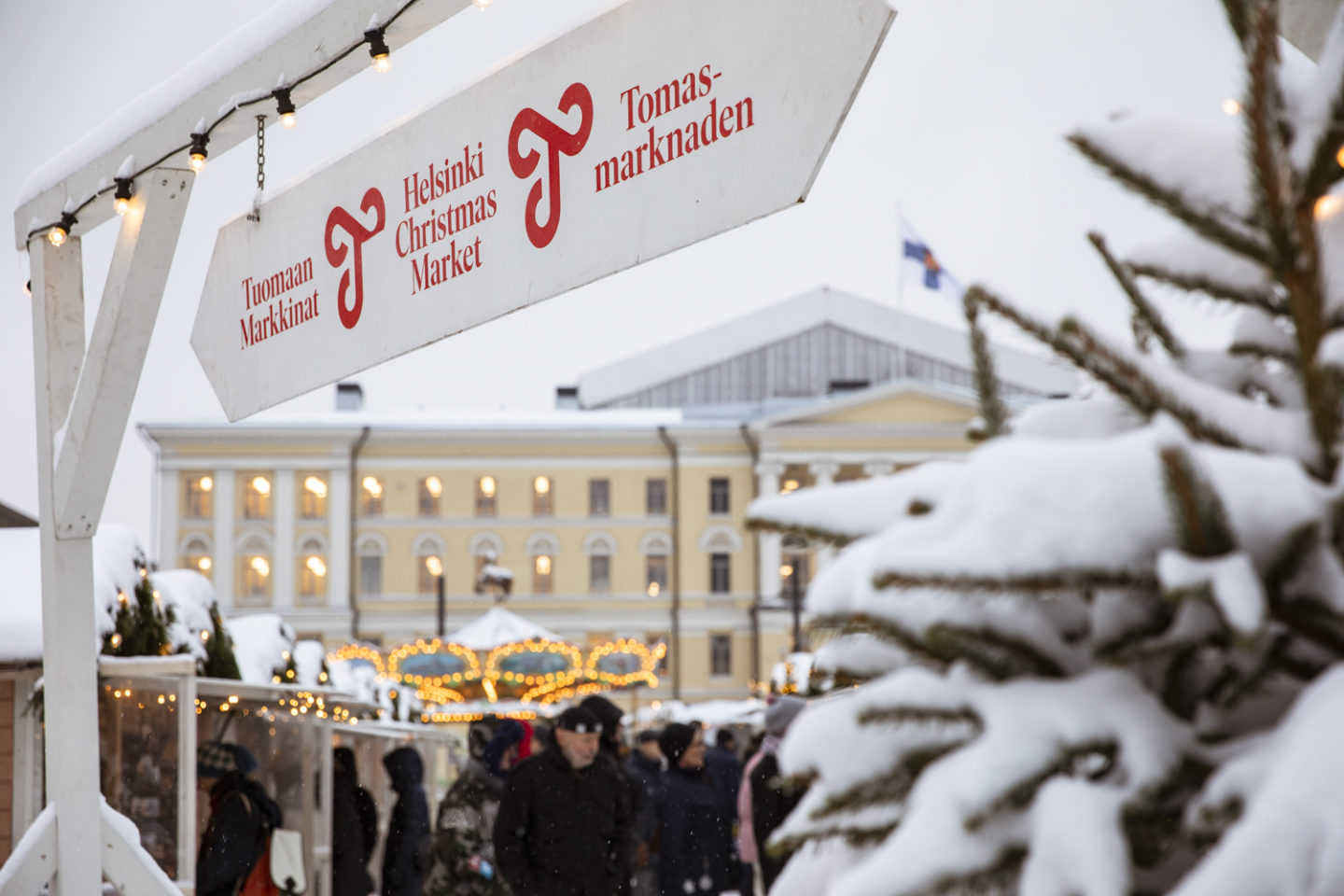 The last day of this year's Helsinki Christmas Market began today. We would like to thank the vendors, performers and each and every visitor to the Market during these three weeks!
Having returned to Senate Square after two exceptional years, Helsinki Christmas Market meets the event organizer's expectations with more than 350,000 visitors.  The daily number of visitors has been tens of thousands. The Christmas Market's first week was very busy, with an astounding 150,000 visitors. Thousands of responsibly-produced gifts, decorations and goods by small producers were sold – with Christmas classics like wool socks, candles and end-of-the-year delicacies remaining top sellers.
This year's visitors got to enjoy seasonal treats in two themed yard areas. The Restaurant yard served heartier meals, with several thousand servings of rice porridge being sold during the entire Christmas Market. The hit product in the smaller snack category was the Karelian pie – specialising in traditional Karelian baked goods, the family bakery Kotileipomo Sorsa from Liperi has sold more than 100,000 pies at this year's Helsinki Christmas Market. Also the glögg selection was more extensive than ever, with several different flavor options, and for example, Portaanperä's sparkling strawberry wine provided refreshment for adventurous hunters of new Christmas drink experiences.
As usual, Helsinki Christmas Market's Christmas experiences extended to the realm of live music and production demonstrations at vendor stalls this year as well. Santa and Mrs. Claus, brass music by Töölö Brass as well as choir and organ grinder performances brought joy and positive experiences to Market visitors on several days.
This year, Helsinki Christmas Market and Helsinki Vocational College and Adult Institute provided nearly thirty students an opportunity for on-the-job learning in customer service and event production.
Next year's Helsinki Christmas Market will again take place at Senate Square. More information about the coming Market will be available next year.
We extend our thanks to our partners as well as the city centre operators, namely Helsinki Vocational College and Adult Institute, Helsinki City Markkinointi and Helsingin Kaupunkitilat for the success of the Market.
How did your visit to the Market go? What did you like best and what would you like to see more of? Respond to the survey and give feedback to influence future events. It takes about 5 minutes to respond to the questions. Leave your contact information to enter a drawing for restaurant gift cards.